Preventive Dentistry
PREVENTIVE DENTISTRY STARTS AT HOME
Much of preventive dentistry begins by controlling the plaque that constantly accumulates on your teeth. In addition to brushing and flossing your teeth twice every day, controlling plaque and its calcified form, tartar, require routine checkups and cleanings at least once every six months. These visits also allow us to ensure that your bite continues to function properly by checking for alignment issues and signs of TMJ disorder and bruxism.
Why Preventive Dentistry is Important
Rather than waiting for a tooth to hurt, or to become infected, preventive dentistry allows us to prevent dental issues from forming in the first place. For the most part, this means consistent dental checkups and cleanings. Usually, this also includes advanced diagnostics to make sure your teeth and jaw are aligned, you do not consistently grind your teeth, or that you seek treatment early if an issue develops. To help keep your family's smiles healthy and beautiful, we offer several preventive dental services, including;
From Prevention to Early Detection
For patients who develop issues between their dental checkup appointments, or who have long-standing dental issues that require more attention, we can recommend an appropriate treatment plan during your checkup. By attending regular visits, you have a higher chance of preserving your smile through prevention and early intervention.
---
One of the best things about Keelan Dental is the enthusiasm the staff shows toward your dental health. Explanations of procedures and "how to's" for home care were delivered to me in such a way that made me feel like we were a team working together. And everyone is so friendly and caring it inspires me to maintain my home care so as not let my team down!
– Jim S.

---
Related Tooth Decay Articles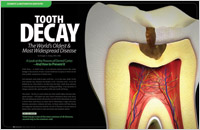 What is Tooth Decay? – And How to Prevent It!
Tooth Decay is an infection, and many people don't realize that it is preventable. This article is the first in a series about tooth decay, perhaps the number one reason children and adults lose teeth during their lifetime. Explore the causes of tooth decay, its prevention and the relationship to bacteria, sugars and acids… Read Article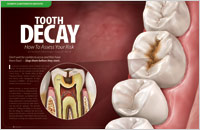 Tooth Decay – How To Assess Your Risk
Don't wait for cavities to occur and then have them fixed — stop them before they start. Modern dentistry is moving towards an approach to managing tooth decay that is evidence-based — on years of accumulated, systematic, and valid scientific research. This article discusses what you need to know to assess your risk and change the conditions that lead to decay… Read Article
Protect Your Smile with Routine Preventive Dentistry
Make preventive dental appointments a priority and boost your ability to fight back against oral health issues. To schedule your next preventive dentistry appointment, call our dental office in Butler, PA today at (724) 285-4153. Our Smile Certified experts happily serve patients from Butler, Cranberry Township, Mars, Pittsburgh, Butler County, and all surrounding communities.